unReal City
unReal City
Dates and Venues
Brighton Dome
21 January - 5 February, 2022
About the production
This work-in-progress production was first staged at Battersea Arts Centre in March 2020. The run was, ironically, cut short by the Covid-19 pandemic and subsequent lockdowns, forcing us all to live online.
unReal City returns for a new run at Brighton Dome, in 2022.
---

unReal City is a virtual reality experience for two audience members at a time
Blending live performance by learning disabled artists with virtual and mixed reality, unReal City explores what personal connection means in a world that is increasingly digital.
Discover your new home at our Virtual Reality showroom, with a private viewing of our fully accessible, hi-tech apartments. Opening soon in the latest Smart City district, our virtual apartments put the city at your doorstep.
Once immersed in our virtual-living world, you'll meet other guests, connect with future residents, and explore the virtual city using the latest technology on the market.
As we stand on the verge of a new Metaverse, unReal City asks vital questions about how we relate to each other in our increasingly virtual world: Is it easier or better to connect in the flesh, or as an online avatar? Are connections stronger and more real in person, or can the digital world be a gateway to meet others and re-invent a new version of ourselves?
The performance you will see is the development of a new work in a collaboration between two of the UK's most exciting performing arts companies.
Without spoilers, it's the point at which the virtual and physical realms combine (you'll literally feel it when it happens) that the real power of unReal City and the expertise of Access All Areas and dreamthinkspeak come into their own. Cleverly connected, utterly compelling.
Josephine Machon, Associate Professor, Programme Leader MA in Theatre Arts, Middlesex University
Cast
Kirsty Adams
Cian Binchy
DJ (Housni Hassan)
Terry Huggett
Dayo Koleosho
Lee Phillips
Charlene Salter
Emma Selwyn
Eden West
Nelly Lewis
Marketing Suite Manager
Carlotta Webber
Marketing Suite Manager
Creatives & Crew
Director

Tristan Sharps

Director

Nick Llewellyn

Producer

Patrick Collier

VR Directors

Piotr Nierobisz of Munching Square

Andy Baker of Ixxy

Sound Designer

Gareth Fry

Video creator

Umut Gunduz

Production Manager

Dominic Seeber

Production Carpenters

Sam Stuart

Luke Stuart

Scenic Artists

Jack Siddall

Owain Gwyn

Company Stage Manager

Cassie Harrison

Deputy Stage Manager

Sammie Richards

Technical Manager

Enrico Aurigemma

Audio Describer

Di Langford

General Manager (dreamthinkspeak)

Jennifer Rodrigues

Project Manager (dreamthinkspeak)

Sarah Crompton-Howes

Access Managers

Elinor Keber

Sarah Saaed

Creative Support Workers / Supporting Cast

Kathryn Bond

Georgia Carnaby

Layla Hignell-Tully

Hayley Hill

Lydia Hunt

Heather Johnson
unReal City is a great thing: it's fun and seductive, but also asks serious questions about where we live, how we live and how we expect each other to live.
Dr Gareth White, Reader in Theatre and Performance, The Royal Central School of Speech and Drama
Media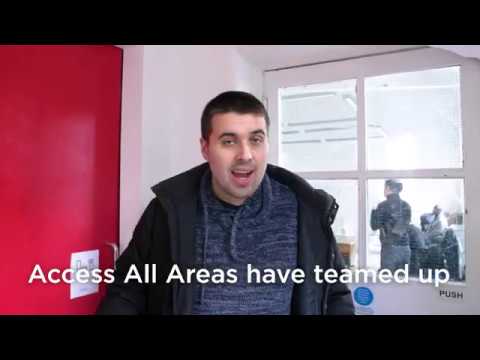 Developed by Access All Areas and dreamthinkspeak
Supported and presented by Brighton Dome.
Supported using public funding by the National Lottery through Arts Council England and The Foyle Foundation.
Originally commissioned by Battersea Arts Centre.
Developed with Battersea Arts Centre and supported by the National Theatre Immersive Storytelling Studio.
Images by Stephen Allwright 2020 and Chloe Hashemi 2022
I experienced unReal City as a work in progress in March 2020, shortly before the first UK lockdown. I was getting increasingly critical of the video call technologies that had wormed their ways into our lives so quickly in the early years of the pandemic, but unReal City made me think very differently about their potential benefits for disenfranchised neurodiverse people. It also made very inhuman digital platforms seem profoundly, intimately, human.
Adam Alston, Senior lecturer at Goldsmiths College, and author including Beyond Immersive Theatre Aesthetics, Politics and Productive Participation